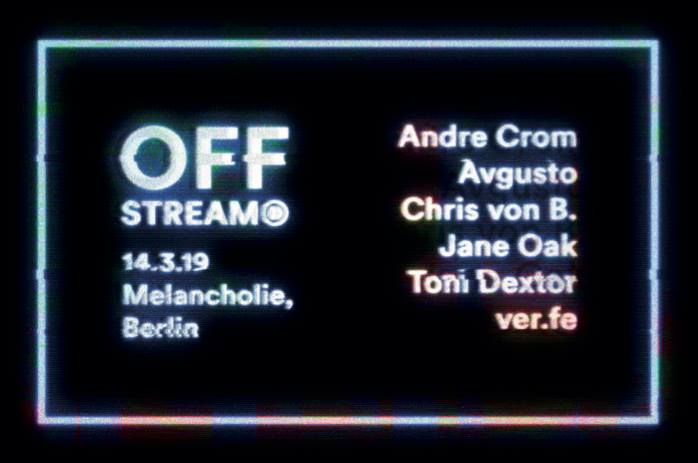 14.03.19 - Melancholie, Berlin (GER)
Berlin, Germany
Acts:
Andre Crom
Avgusto
Chris von B.
Jane Oak
Toni Dextor
ver.fe
Join us for the first "OFF-Stream", a monthly get-together for friends and family around OFF Recordings from 20.00 – 02.00 on a thursday.
The event is free entrance, but guest-list only. We'll hold our first edition at Melancholie, an intimate and well-hidden location next to Kit Kat.
Get your free ticket from Eventbrite, or go to www.off-stream.com and sign up to receive an invite email.
Andre Crom, Avgusto, Chris von B., Jane Oak, Toni Dextor and ver.fe will play one hour each, and the evening will be broadcasted live on Facebook and Youtube.
Be aware that there's limited space in the venue and admission can't be guaranteed for everybody, so we advise you to come early.
See you on the stream!