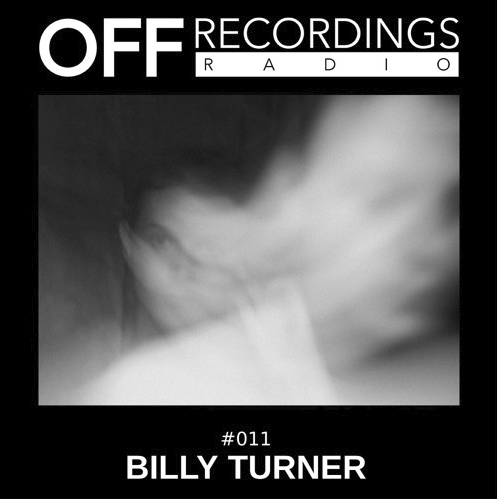 Billy Turner steps up for episode 11 of The OFF Recordings Radio show, He recently released on Dense & Pika's Kneaded Pains, Drumcode Limited, and just a couple days ago we released his Remix for Arnaud Rebotini on OFF Recordings.
There are 2 versions of this remix, the "official release" on Beatport:
https://www.beatport.com/track/flowers-for-algernon-billy-turners-black-dahlia-mix/10824304
… and a free download on XLR8R:
https://www.xlr8r.com/mp3/arnaud-rebotini-flowers-for-algnernon-billy-turners-purple-iris-mix
Also keep an eye on Billy's new label "Nocturnal Subconscious". First release will be a free d/l "Razorblades" to celebrate the launch of the label which is out Aug 21st…followed by the first official EP release "Orbit" in September.
In the mix you listen to now, Billy invites you to one hour of mental Techno. Enjoy.
Tracklist:
01. Arnaud Rebotini – Flowers For Algernon (Billy Turner's Black Dahlia Mix) [Off Recordings]
02. Billy Turner – Substance [Unreleased]
03. Billy Turner – Brakes [Unreleased]
04. Sigha – Gliss [Token]
05. Reeko – Damage #2 [Mental Disorder]
06. Christian Wunsch – Emission Lines [PoleGroup]
07. Billy Turner – Magma [Unreleased]
08. Daniel Avery – Fever Dream (Inga Mauer Remix) [Phantasy]
09. Billy Turner – Scrambled [Unreleased]
10. Oscar Mulero – Mentally Induced Action [PoleGroup]
11. Tensal – Levia [Tensal]
12. Rote – Rote 1 (DJ Nobu Remix) [BleeD]
13. Donato Dozzy – Duetto [Tresor]
14. Mike Parker – Das Eismeer [EarToGround]
15. Billy Turner – In Bloom [Unreleased]
16. Jeroen Search – Mobility (Delta Funktionen Remix) [Coincidence]
17. Shlømo – Poison River [Delsin]